Try a Cryotherapy session
for only $20!

(no appointment needed)

Enjoy a relaxing Cryotherapy
facial for $29!
Click to see all of our services!

EVERYONE can benefit from Cryotherapy!
Athletes, moms, dads, kids, grandmas, grandpas, ANYONE!
What is Cryotherapy?
It is a hyper-cooling process that lowers a person's skin surface temperature to approximately 30-50 degrees Fahrenheit over a period of 3 minutes. This is accomplished by enveloping the body with extremely cold air.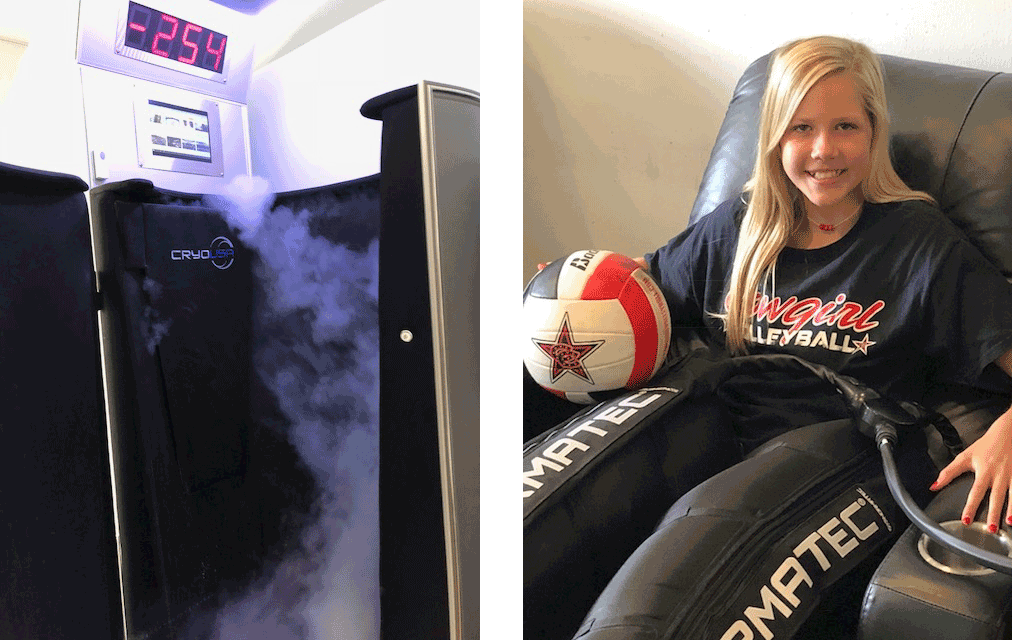 Join Cryo Coppell!
722 S. Denton Tap Road, Suite 240
Coppell, TX 75019
(469) 763-3096
CryoCoppell@tx.rr.com

Open: 
Monday-Thursday-: 8:00am – 6:00pm
Friday: 8:00am-5:30pm
Saturday: 9:00am – 1:00pm
What are the benefits of Cryotherapy?
Beauty & Wellness:

• Burns up to 1000 calories
• Tightens, tones & smooths skin
• Increases collagen & reduces cellulite
• Weight loss
Performance:
• Increase energy levels & metabolism
• Sleep deeper
• Increase performance
• Reduces muscle soreness
• Health & Pain Management
Reduces & Improves:
• Joint pain
• Headaches/migraines
• Arthritis
• Back pain
• Chronic pain
• Asthma
• Depression
What our customers think about Cryotherapy…
"I'm in passable physical shape for a guy in his mid forties at 6'3" and 210 pounds and have developed chronic pain in my neck, back, knee and ankle - likely the result of a moderately active lifestyle.  We've spent…read more →
"I have been looking for a good cryotherapy place, and boy did I find one!!!  My daughter told me about Cryo Coppell, but I didn't want to go that far. She talked me into it, and now I wouldn't go…read more →